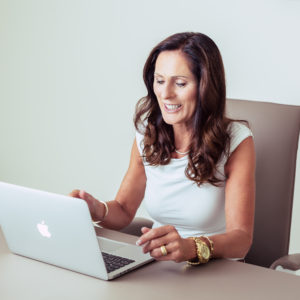 I have walked in your shoes. I am a family business owner as well as being a family business consultant for those wanting to resolve conflict.  I know exactly what issues a family run business faces and how to resolve them quickly and successfully.
I support family business owners who struggle with leadership, communication and generational issues to create intuitive conflict resolutions to allow their business success to soar.
I guide you through all conflicts, crisis, issues and emotions in a very intuitive way to enable you to gain clarity on your vision, your values, great communication and planning.
What is The Area of Conflict That You Would Like To Resolve?
Succession Planning –

 Are you in the process of transition? We work on your values and visions. We create your definition of success and your uniqueness, which are the gifts you contribute to the company.

Communication –

 Do you communicate online instead of having personal conversations? Communication is the key to avoid conflicts, solve issues and lead to harmony.

Life/Work Balance –

 Are you a working Mom trying to make it right for everyone? We all know that women can handle more than just one task but sometimes it all gets a little overwhelming. We will work out a plan together that gives YOU, your family and the business the balance because you all need to be happy.
Environment – Could your physical business space be holding back your business? Do you want an inspirational environment for you and your team? The environment is the mirror of  your heart and soul. It is important for your success, and your team's, to work in a friendly and open place. We will look at your personal feelings and your feelings about the office and challenge what has to be challenged.

Are you struggling with traditional gender roles? –

 Women are important to the family business but often are invisible, staying in the background. If that is you and you are unhappy with that position, I can support you in using observations, intuition and emotional capital to make a difference between success and failure of the family firm. Not only that, you will feel more fulfilled and motivated too!

Other Conflict Resolution Situations –

 I can also support you with leadership training, employee productivity, role confusion, planning for a crisis. Are you afraid to step onto an emotional minefield? Welcome conflicts because, ultimately, they lead you to solutions and help you and the company to grow. We look at every conflict and only finish when we have all the solutions
How We Can Work Together
Consultancy
The solution for each business is tailored to your specific issues. We have an initial conversation where we see if we are a good fit then we will have a briefing session. I will then respond to you with the process I propose for your circumstances. I use traditional methods but I also use my clairvoyant training and intuition to arrive at a successful conclusion.  I estimate it on a project-by-project basis.
Click here to access my calendar to book a time for us to talk
Personal coaching and mentoring
Often before, during or following a consultancy project the need for individual mentoring or coaching is obvious. But it is also offered as a standalone service to support family business owners. –
Click here to access my calendar to book a time for us to talk
Women Business Owners Mastermind
This is a group of 4-5 women family business owners – a safe space to get support, challenge yourself, be accountable, brainstorm ideas, get feedback. We will also address issues of gender discrimination and how you can use your gender specific skills to advance your family business. The investment is $6000 a year.
This mastermind is currently full – but please send me your details and I will add you to the waiting list. Click here.
"Someone who's never been exposed to it, doesn't really understand that the family business is the moving force in the family." – Bernard Kliska